zzz...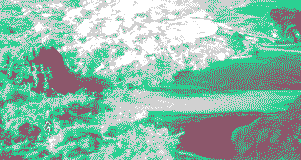 Bio
Ben LaCroix is an artist living in Chattanooga, TN, USA. For some reason, he is having a tough time keeping a steady internet connection.
Projects
Hiders Out
Ongoing, webcomic
The exploits of various patterned men.
Shapes in Real Time
Ongoing, multimedia
A computer band and cereal brand.
Occlusion Cull
2020, webpage
Basement-dweller prose.
Synthetic West #0
2019, ink & digital
My first comic in some time. Printed as a 3-color risograph and sold at Chattanooga Zine Fest.